December Update 2022
December 24, 2022
10:14 am
Ministry Journal, Upcoming Events

Merry Christmas!
On behalf of me, my family, and the Heartfelt Music® Ministry Board of Directors, we wish you a Merry Christmas and meaningful New Year celebration! May you feel refreshed and de-stressed during this holiday season.
.
Two years ago, I did a Home Christmas Concert and created a Christmas album for you to enjoy. This Christmas, may the songs lift you up and remind you of what this season is all about.
.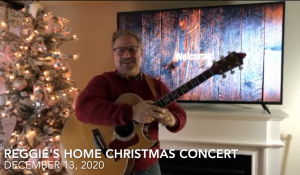 If you would like to watch it, here's the link – https://youtu.be/MrUfoSszURM
.
As some of you know, I wrote a Christmas song with a unique slant, I Wish You a Mary Christmas. The song refers to Martha in Luke 10 who was so busy with her preparations that she missed the most important thing. Her sister Mary understood that worshiping Jesus is more valuable to Him than serving. God's priority is to be intimate with us in a loving relationship, so let's slow down and worship Him through all we do, in good times and bad.
.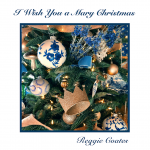 I am almost done creating a new album called Encore, which will be released soon. This is a collection of six new songs and two medleys of my songs on the themes of God's Love and Jesus in Me. I've finished recording all the songs and now I'm mastering them. What a joy to have new songs to share!
.
This year has been full of ministry. The first semester of Valley Christian School has come to completion. The Worship Teams, Guitar classes and video classes that I teach have been so fun! I am also leading worship and training twice a month with San Jose Christian Reformed Church. I'm continuing to teach private music lessons (guitar, bass guitar, and voice), some in-person and some through Zoom.
.
Thank you to those who generously donated to Heartfelt Music Ministry this last year! We appreciate you so much and definitely couldn't do this ministry without you! Would you consider a year-end gift to enhance the impact or our ministry? You can donate to Heartfelt Music through Pay Pal Giving Fund with no fees taken out. If you buy anything on Amazon.com and go through Amazon Smile with Heartfelt Music Ministry as your cherity, we receive a percentage of your purchase without costing you anything extra. Same with eBay.com with eBay GivingWorks (listing Heartfelt Music as your Charity), we receive a contribution at no cost to you. Thank you for your support!
.
Upcoming Events



Jan 1 & 15 (Sundays)
Leading worship at San Jose Christian Reformed Church, 5150 Camden Avenue, San Jose Ca 95124. Service begins at 10:00am if you'd like to come. You can enjoy the service at home online at http://www.sjcrc.org/videos.
.
Follow us on Social Media