November 2021 Update
November 25, 2021
1:32 pm
Ministry Journal, Upcoming Events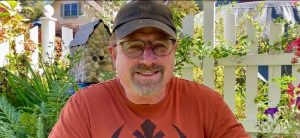 A Positive Perspective
Happy Thanksgiving! I hope this weekend is a relaxing and refreshing respite for you. There's so much to be thankful for. Though there's been a tremendous amount of hardships and struggles over this last year, it's essential to keep a positive perspective. "I will give thanks to You, Lord, with all my heart; I will tell of all Your wonders. I will be glad and rejoice in You; I will sing praise to Your name, O Most High" Psalm 9:1.
I was so thankful to lead worship in-person last month and do music for a special memorial service at Saratoga Retirement Community last week. I'm looking forward to doing more events in-person in 2022. I've been sharing online with Home Concerts and Worship through Facebook LIVE, which now is on my YouTube channel. I'll be creating a special Christmas video to show Sunday, December 12th, full of carols from my Christmas album I Wish You a Mary Christmas, and inspirations to focus on Jesus' incarnation.
Check out below a Grateful Heart Devotional Video, how you can help Heartfelt Music® during Giving Tuesday, November 30th, and Two Special Product Bundles we are offering now.
We appreciate your continued prayers and support for Heartfelt Music Ministry! We continue to influence others toward intimacy with God and toward artistic excellence.
A Grateful Heart Devotional Video
I create the weekly online devotional videos for the VCS Conservatory of the Arts. I want to share this week's video called A Grateful Heart. I hope you are encouraged by the three speakers and an inspiration by Sarah Young from her book Jesus Calling. You can watch previous devotionals by viewing the playlist HERE. Spiritual nourishment is of utmost importance to have a daily positive perspective.
November 30th Giving Tuesday
November 30 is Giving Tuesday. You can donate to Heartfelt Music through Pay Pal Giving Fund. If you buy anything on Amazon.com, go through Amazon Smile and we receive a portion of your purchase without costing you anything extra. Same with eBay.com with eBay GivingWorks. If you purchase anything on eBay and list Heartfelt Music as your Charity, we receive a portion of it.
Two Special Product Bundles
There are two special Bundles available starting today: a CD BUNDLE: Get seven physical CDs for $40.00! Also, a WRITTEN MUSIC BUNDLE: Get eleven songs fully written out in music notation and tablature for $20.00! You will get the physical written music for my new song Ruminate on Grace from the new album Instrumental Guitar – Vol. II and ten other songs from my other albums.
Upcoming Events
December 12 (Sunday) – 5:00pm
Reggie Coates Online Christmas Special on his YouTube channel. Join him as he shares inspirational stories and music highlighting his Christmas album I Wish You a Mary Christmas. The link will be on the Heartfelt Music YouTube channel and facebook page.
.
December 7 (Tuesday) – 7:00pm
The Valley Christian High School Worship Team, led by Reggie, will be singing Christmas carols at a Mount Hermon Community private dinner in Mount Hermon.