January Update 2019
January 26, 2019
9:55 pm
Ministry Journal, Upcoming Events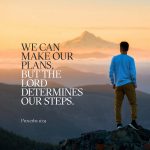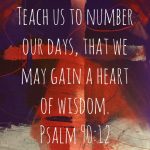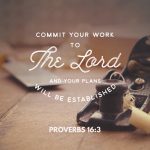 The first three days of 2019 bring great guidance from the Bible APP YouVersion.com!


What's In Your Treasure Box
I hope you are enjoying this new year and fostering your love for God to be more passionate than ever. May this Treasure Box concept encourages you throughout 2019!


There's a Treasure Box in your heart.  You can only have one thing in it at a time, but whatever is in it is the most important thing in your life.  You have to have something in that box, whatever is most important to you, but it can change often.   One minute, you can have God in this Treasure Box and the next minute you can put another relationship in there, maybe even a certain car you've been dreaming of.  You can only have one thing in that box at a time for there is only one thing that is most important.  Yet, whatever is in there will shape your life and decisions.  God has created us to live life with Him in the Treasure Box at all times.  This can be thought of as a lifestyle of worship, a continued relationship of love, respect, honor and loyalty, a moment-by-moment giving the highest worth to God.


What we need is a worship infusion!  Infusing a love for God that supersedes all those little gods vying for the Treasure Box.  We need a worship renewal or awakening to give us this lifestyle of worship toward God.  Worship renewal is when a Christian realizes he or she is not giving God first place in his or her life and begins valuing Him above everything else.  Worship awakening is when someone who doesn't believe in Jesus turns to Him, takes Jesus as their Savior and Lord, and gives Him His rightful place in their Treasure Box.  Both renewal and awakening mean that we humble ourselves, rely on the Holy Spirit for constant quickening of our spirit to love God with all our heart, cling to Jesus through all of life's experiences, pray at all times, and anticipate the moment we'll see Him face to face.  Worship infusion is turning from idolatry to worshiping God above all else.


Praise Night in Gilroy
I'll be leading a Praise Night at Gilroy Presbyterian Church, 6000 Miller Ave, Gilroy, CA 95020, this Sunday, January 27, at 6:00pm. An informal gathering to sing our praise to God as one church body. "Sing to the Lord a new song; play skillfully with a shout of joy!" (Psalm 33:3). We will be singing familiar songs that inspires faith and new songs that reveal our God in meaningful splendor.


Private Lessons Through Skype
I just started teaching private guitar lessons through Skype! Now lessons are not limited to location. I do a lot of traveling and I'm trying to minimize my time away from home. It's been going well, and I'm meeting once a month with students in person to be able to play together and have that "in person" feel. If you are interested in lessons through Skype, email me and let's set up a time! [email protected]


Thank you for your support!
We appreciate your support throughout this last year! There's been so many significant aspects of ministry that would not have been the same without your prayers and encouragement. We have plans to expand this coming year with a new website, new training in music and worship, and new songs and products. Please, pray the Lord will clearly direct our steps throughout 2019.


Events
January 27 (Sunday)
Praise Night with Reggie and the praise band at Gilroy Presbyterian Church, 6000 Miller Ave, Gilroy, CA 95020. The service begins at 6:00pm.


January 27 (Sunday)
I'll be regularly leading worship at the main service on Sundays, 10:00am.  Gilroy Presbyterian Church, 6000 Miller Ave, Gilroy, CA 95020.


March 9 (Saturday)
I'll be teaching workshops on guitar (acoustic & electric), and bass guitar (acoustic & electric) at the BASS Convention. Redwood Chapel, 19300 Redwood Rd., Castro Valley, CA.