February Personal Update
February 22, 2014
10:22 am
Reggie's Journey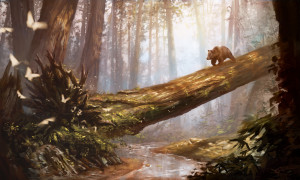 .
"Carpe Diem" means "seize the day" (or, like ripe fruit, "pluck the day"). I've been taking advantage of the time I have each day, filling-out my life with the things that matter to God and to me. This week is Winter Break for Valley Christian Schools and has allowed me a good balance of relaxing, starting new things, and catching up with ministry as well as personal things.
.
I've started a new instrumental album called Instrumental Guitar Volume 2. I'm learning cool songs by contemporary guitarists such as Andy McKee (Drifting) and Larry Carlton (Smiles and Smiles to Go). Plus, I'm writing new songs with lots of advanced guitar techniques. It's very fun creating songs and being challenged while learning other artist's songs.
.
I'm keeping in shape physically through daily exercise (like jogging, crunches, push-ups, jumping jacks, and kicking). Keeping in shape mentally through learning French (The Duo Lingo APP for iPhone). Keeping in shape spiritually through daily Bible reading (I just finished reading through the Bible again and today I'm on Genesis 10), listening to audio books (Lead Like Jesus and RC Sproul's Systematic Theology) which is a good way to use time in the car as I travel, currently memorizing Romans 12:1-5, and lots of prayer.
.
My family is doing well. The boys are enjoying majoring in Animation/Illustration at SJSU (check out one of Brandon's paintings above). We've been playing some Halo 4 recently which is a fun bonding time. Sherri continues to take care of us boys and is busy creating center-pieces for Mount Hermon Conference Center's Women's Retreat. Earlier this week, we went out to dinner for a "date night" in Santa Cruz.
.
Please, continue to pray for balance in my life, protection and health for my family, and God's favor in all we do. May God enrich your personal life as you stay close to Him in all you do.
.