February Ministry Update
February 27, 2012
4:26 pm
Ministry Journal, Upcoming Events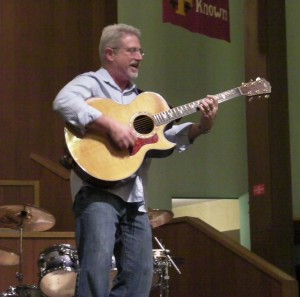 Winter has been quite busy – full of ministry.  Training the High School Worship Ensemble at Valley Christian High School has been a positive influence on the 1300 students they lead in worship during the weekly chapels.  They even came to Redwood Chapel to lead worship one Sunday and did a fantastic job.  I'm so proud of them.
.
Weekly leading worship at Redwood Chapel has been such a blessing.  Earlier this month, I held the second Upreach Worship Gathering which went very well:  Singing His Praise, Sharing His Love, and Blessing His Name.
.
I am continuing to teach guitar in San Jose, Los Altos, and Mount Hermon.  This month, I have added two new students who are eager to use their talents for Christ.  One thing conveniently added is that lessons and purchases through Heartfelt Music Ministry can now be made by Debit or Credit cards.
.
BASS Bay Area Church Workers Convention
March 2 & 3 (Fri & Sat), Redwood Chapel Community Church in Castro Valley (19300 Redwood Road, Castro Valley, CA 94546).  I will be teaching three workshops on Worship Infusion, Dynamic Guitar in Worship, and Worship Band Interactive.  The conference is huge and a blast for all, so you've got to try and make it at least one day!  More info at: http://bassconvention.org/Index.cfm
.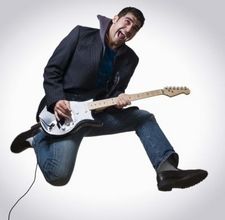 Workshop on Improving Performance
March 11 (Sun), 2:30pm-3:30pm, Guitar Showcase in San Jose (3090 S. Bascom Ave., 95124).  I will be teaching a workshop on Improving Performance.  I will take you through dynamic performance practices to improve your performance in front of others. Using your skill, personality, leadership, communication, and relational abilities, you will improve in confidence and quality performance practices.  These workshops will culminate in recitals in May.  $20.00 per workshop.  SMI students are free.
.
Other Coming Events
In April, I'll be doing a concert with Bob Bennett in Atascadero (4/13) and leading worship for South Hills Men's Retreat at Mission Springs (4/27-29).  In May, I'll be performing at Spirit West Coast Del Mar in the Hope Christian Bookstore booth (5/26).  In June, I'll be performing at Spirit West Coast Monterey in the Hope Christian Bookstore booth (6/23).  I will also be setting up concert and training workshops for the coming months, so stay tuned!
.
Continue to pray for Heartfelt Music Ministry, for me and my family.  You are an important part of giving this ministry a high impact influence on the Bay Area and beyond.  Thank you so much for your support!