November Ministry Update
November 23, 2011
9:21 am
Ministry Journal, Upcoming Events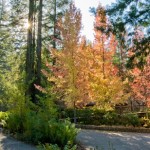 I hope you are doing well and leaning on God's deep love for you.  This month has been filled with coaching, teaching, and leading for me.  I'm also thankful that the ministry goes beyond who I see day to day.  Here's some encouraging quotes:
"I just wanted to thank you for singing my girls to sleep every night.  Truly you have come full circle, Matthew and I grew up with your music and now so are our girls.  They love your music and during nap time I heard Ches singing "Ain't Nobody".  Thanks for sharing your gift, this family truly appreciates it."  ~ Corrie
"Hi Reggie.  It's so exciting to see all that you're doing for the Kingdom.  I listened to a few of your videos and your voice has not changed, but boy do you ever rock that guitar even better than you did at 16 (and you were fabulous then!).  I'm so pleased to say I know you, Reggie."  ~ Rebecca
Last Sunday, the Upreach Worship Night with me and the band Cede went very well.  Heartfelt Music, Redwood Chapel, and the band Cede joined together to offer a night of praise and worship to God with fun music and encouraging stories.   The next event begins Thanksgiving day at Mount Hermon Christian Conference Center:
Mount Hermon Thanksgiving Family Conference
November 24-27 (Thu-Sun), Mount Hermon Christian Conference Center in the Santa Cruz Mountains.  I will be leading worship for their Thanksgiving Family Conference.  It begins with Thursday evening's abundant traditional Thanksgiving buffet dinner of moist, succulent turkey and a cornucopia of delights.  It concludes Sunday with an equally mouth-watering brunch.  The celebration is stuffed with specially designed activities for all ages and for the whole family.  Pastor Mark Spurlock from Twin Lakes Church will teaching for the evenings, and Pastor Steve Hopper, a pastor and instructor for Walk Thru the Bible, will be teaching morning sessions plus leading two additional breakout sessions.  Find more information at http://mounthermon.org/family/specialty/thanksgiving-family-camp.
Thank you for your encouragement and continued support through Heartfelt Music Ministry as we strive through the power of the Spirit to lead others toward intimacy with God.  Hope you have a meaningful Thanksgiving weekend!
Truly Thankful, 
Reggie Coates
Executive Director,
Heartfelt Music Ministry