October Ministry Update
October 8, 2011
9:32 pm
Ministry Journal, Upcoming Events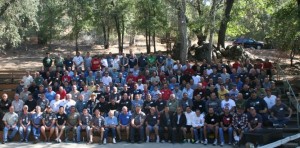 October Update
Fall is well underway and there has been significant transitions for me.  I concluded my Interim Worship Leader position at Open Door Church Mountain View at the end of August after a wonderful 8 months of ministry.  Yet, Heartfelt Music Ministry continues full speed ahead.  Last month, my boys and I led worship for Silver Spur Christian Conference Center's Men's Retreat and had a blast.  Great to see so many men's lives changed in Christ!
Tomorrow, I'll be teaching a guitar workshop on Alternate Tunings at Guitar Showcase in San Jose.  Next Saturday, I'll be leading the Worship Infusion Conference with talented friends in Keyboard, Voice, Guitar, Bass Guitar, Drums, and Audio training.  In November, Cede and I will be in concert in Castro Valley at Redwood Chapel's Family Worship Night.  Thanksgiving weekend, I'll be leading worship for Mount Hermon's Family Retreat.   Plus, I continue to teach private lessons to 23 students in Los Altos, San Jose, Mount Hermon and Castro Valley.
I am now teaching music and worship in San Jose at the Conservatory of the Arts with Valley Christian Schools.  Most of my classes are at the High School (Worship Band, Music Technology, Private Guitar Lessons, and Worship Advisor), but I also teach the Cadet Band at the Middle School and a Fun Guitar Class at the Elementary School.  What an opportunity to mentor and nurture these young leaders.
I'm excited to start ministering at Redwood Chapel in Castro Valley as their Director of Worship Ministries.  They have a rich history of good music and I'm glad to be a part of that.  Continuing in a weekly ministry will keep my worship leading skills honed and keep me accountable to folks who see me on a regular basis.  Their Sunday morning gathering is now called New Community with an emphasis on being Christ centered:  Reaching up, reaching in, and reaching out, because He reached down to us.
Here's what's coming up:
Guitar Workshop on Alternate Tunings
October 9 (Sun), 2:00pm-3:00pm, Guitar Showcase in San Jose (3090 S. Bascom Ave., 95124).  I will be teaching a workshop on guitar alternate tunings.  We'll cover Dropped-D, Double Dropped-D, Open G, DADGAD, and even look at DADDAD with a wild song I wrote called Morning Come Lately. The cost is only $10.00 which includes handouts (free for SMI students).
Worship Infusion Conference & Concert with Reggie
October 15 (Sat), 1:00pm-7:45pm, First Presbyterian Church in Richmond (3415 Barrett Ave., Richmond, CA 94805).  I will be leading workshops and teaching at the general sessions at this half day worship conference with First Presbyterian Church in Richmond.  I'll open at 1:00pm with a General Session on Worship Infusion and there will be two breakout sessions with classes listed below.  Dinner is provided from 5:30pm-6:30pm, and I'll be doing a concert at the end of the conference at 6:30pm.  The cost for the day is only $15.00 (go to https://heartfeltmusic.org/academy/workshops/ to register).  The classes will be:
Intro to Keyboard/Piano in Worship – Nancy Groeneveld
Experienced Keyboard/Piano in Worship – Nancy Groeneveld
Intro to Guitar in Worship – Austin Coates
Experienced Guitar in Worship – Reggie Coates
Drums in Worship – Joe Pacheco
Singing in Worship – Reggie Coates
Bass Guitar in Worship – Nils Johnson
Audio Engineering in Worship – Greg Kopchinski
Family Worship Night with Reggie and Cede
November 20 (Sun), 6:00pm-7:15pm, Redwood Chapel in Castro Valley (19300 Redwood Rd., Castro Valley, CA  94546).  Heartfelt Music, Redwood Chapel, and the band Cede are joining together to offer a night of praise and worship to God with fun music and stories to encourage you in your faith.  The night will center around the joy we experience in Christ.  Since the release of their new CD called New Beginnings, Cede continues to hold the #1 position at Reverb Nation.  Check us out at http://www.reverbnation.com/cedewest.
Mount Hermon Thanksgiving Family Conference
November 24-27 (Thu-Sun), Mount Hermon Christian Conference Center in the Santa Cruz Mountains.  I will be leading worship for their Thanksgiving Family Conference.  It begins with Thursday evening's abundant traditional Thanksgiving buffet dinner of moist, succulent turkey and a cornucopia of delights.  It concludes Sunday with an equally mouth-watering brunch.  The celebration is stuffed with specially designed activities for all ages and for the whole family.  Pastor Mark Spurlock from Twin Lakes Church will teaching for the evenings, and Pastor Steve Hopper, a pastor and instructor for Walk Thru the Bible, will be teaching morning sessions plus leading two additional breakout sessions.  Find more information at http://mounthermon.org/family/specialty/thanksgiving-family-camp.
Thank you for your encouragement and continued support through Heartfelt Music Ministry as we strive through the power of the Spirit to lead others toward intimacy with God.