March Ministry Reflection
April 3, 2011
2:42 pm
Ministry Journal
March was full of ministry opportunities throughout the Bay Area.  Thank you for your prayers and support all along the way.  You are a valuable part of the effective work of Heartfelt Music!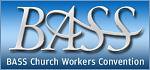 BASS Convention in Castro Valley
In early March, I was the Keynote Speaker for the Music & Worship portion of the 2011 BASS Convention giving multiple workshops and playing guitar in the conference band with Nashville artist Don Moen.  There was one workshop with multiple instructors called Worship Band Interactive where participants played along and interacted with the band members experiencing what works and what doesn't work in leading worship as a band. I was a joy to work with such quality instructors and musicians.Visit the site at http://www.bassconvention.org/.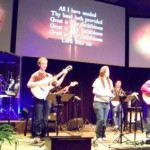 Helping the Body of Christ
At the beginning of March, I worked with Cedar Grove Bible Church in Livermore with worship leading and coaching.  Just last weekend, I worked with Stockton Covenant Church with a training workshop for those folks involved in the services on Sunday mornings.   I'm continuing to minister with Open Door Church Mountain View.  I am holding training events and Round Table discussion groups to help them advance in their worship experience.  The people have been a joy to work with.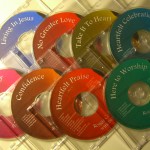 Be Encouraged
I am available to encourage you and your team.  It has been a blessing to have 8 of my recordings now available on CDs (8 CDs available).  I am offering cutting-edge private or semi-private lessons in four different locations throughout the Bay Area (San Jose, Los Altos, Danville, and Mount Hermon).  I am scheduling events in speaking or worship leading (services, retreats, and special events), or a concert artistry (with or without band).  Let me know how I can serve you or your church [(925) 206-9895 or [email protected]].