January Ministry Update
January 10, 2011
1:34 am
Ministry Journal
This year looks very promising as Heartfelt Music Ministry will be doing more training, concerts, and worship leading throughout the Bay Area and nationally. Two new CDs are in the works:  A new solo album with songs never recorded and a new instrumental album with various guitar styles.  Next month, I'll begin concerts with the band Cede which I've been recording with (their new CD has two of my songs on it Ain't Nobody and Getting Stronger which you can check out at ReverbNation.com).
I just began ministering with Open Door Church in Mountain View part-time as Interim Worship Leader.  This church is an extension of Menlo Park Presbyterian Church which I have been on Staff with before.  I just finished up a fantastic four months with First Presbyterian Church of Hayward as Interim Worship Director.  What a positive experience!
Let me know if I can be of service to you this coming year through encouraging music (8 CDs available), private lessons (still teaching in San Jose, Los Altos, Danville, and Mount Hermon), speaking or worship leading (services, retreats, and special events), or a concert (even with band).
Thank you so much for your prayers and support!  Your contributions make a huge difference in keeping us moving forward.  If you'd like to be a part of what I'm up to, following me and Heartfelt Music Ministry's activities on any of these Networks, join the "conversation" by clicking on an icon below to jump in.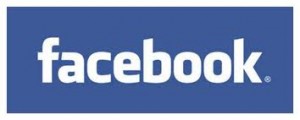 Looking to Jesus (Col. 3:2),
Reggie